Yak, yak, yak.  Sometimes it seems that is what I'm hearing all day long.  Doesn't matter if I'm in the grocery store, at work or alone.  There always seems to be chatting inside my head and around me.  Different scenarios come into play whether from disappointment, anger, jealousy or confusion.
I am trying not to engage in the rhetoric which seems to creep into my everyday life.  Someone does something that is inappropriate (according to whomever!) but seems perfectly ok with them.  I once did a film that involved a  despicable character. I asked the actor how he was able to play such a horrible human being.  He gave me a book to read with some very deep and moving essays.  I was shocked to find out they were written by Hitler, Stalin and Mussolini. Not to say I am looking to emulate their teachings!  God forbid.  My point is that when looking at your own perspective of things it seems you can justify any behavior.  I have come to always say to myself that I can't control what is outside of me.  I can only control how I react.
I think everyone needs support at one point in their life.  Whether it be financial, personal, spiritual or mental.  I have always had a hard time asking for support.  I learned at a very early age about survival and if I asked for support it showed I was weak.  I wasn't strong enough to handle the task at hand.  And with that defiance  came a shell. A very hard shell.  Get past that shell and I was a push over.  But good luck getting past that shell.
Trust has a lot to do with whether or not you will allow someone to support you.  I always had it in the back of my head that I was going to pay a price sooner or later.  Whether that was an agenda or whether it was with money but I always looked at relying on someone as a dangerous road to take.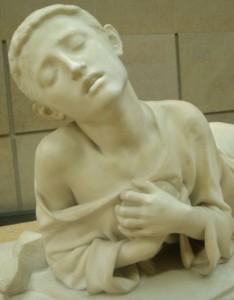 As I write this I find that I am having trouble finding energy for anything.  Thoughts are racing through my head of what the day will bring and what I have to accomplish today.  I am working nights so my sleep pattern is all off.  With that comes a fogginess that makes it difficult to do even the simplest task.  As the day progresses I fight  to be able to get somewhat of a grasp of the laundry list in my head.
Things appear that usually don't happen when I'm not as tired as I am now.  I am able to place thoughts in their right compartments so the to do list can be checked off.  The to do list for my day and the to do list for my life.  Even writing right now seems to be taking longer that it usually does.  I am finding it more of a task right now. Writing for me has become my life line into discovering the subtle details of what makes me tick.  Some days are easier than others but I always am clearer when I put my thoughts into words.  There is something to be said for writing in a journal.  I'm not good at the day to day as I tend to procrastinate and get distracted but I really feel a sense of comfort when I write.