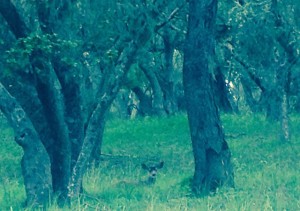 I have always loved nature.  Any kind of nature.  It never ceases to amaze me how it all unfolds season after season.   You would think everyone would love nature.  I mean, how could they not?  Yet I see beautiful meadows one year and the next it is filled with a subdivision.
I use to live in Park City, Utah and when I first went there in the early 80′s there was one traffic light and one gas station.  My husband and I were living in New York City at the time but were celebrating an anniversary and decided to take a drive up into the mountains after visiting his folks in Salt Lake City.  We decided to go to Park City on a whim as we heard it was a beautiful spot.  We stopped at the one gas station in town where there was a phone booth and the town's phone book.  There were no cell phones, no computers, no GPS, well, no nothing.  We found a listing of Stein Eriksen Lodge (heaven in the mountains it said in the book) and decided to give it a shot.
After a long, winding drive up into what seemed like forever we came across a beautiful Swiss alps designed lodge nestled into  a spectacular setting of snow kissed mountains.  There was nothing else there but this lodge and because it was off season no one else was there.  The restaurant was serving a traditional eight course European meal and each table had overstuffed armchairs.  There was a blazing fire in the fireplace and the snow glisten outside our beautiful picture window.
Waking up in to morning and sitting on our deck I saw a  herd of deer coming down the mountains.  I turned to my husband and said that someday I would love to live here where nature and civilization seemed to learn how to live together.  Ten years later we moved to Park City and our house had a view of the mountains from every window.  I loved it.  All ten years of it.
But life changed and it seemed more realistic to move to Los Angeles as my work was taking me there more and the commute was getting more difficult.  Park City was growing too fast for my taste and civilization was taking over nature with large stores and wide highways.  The phone booth was gone and Stein Eriksen Lodge was  no longer the only thing in Deer Valley.  In fact the deers were becoming less and less and man was becoming more and more.
This past weekend I spent with my sister on her five acres in Northern California.  Looking out the window this morning I spotted a deer sitting among the trees.  I thought of my house in Park City and how much I missed it and how much I loved nature.  It gives me such a sense of calm and happiness.  No planes, no cars, no construction.  Just the sweet face of a deer and the gentle singing of the birds.  That is the nature of the beast I love.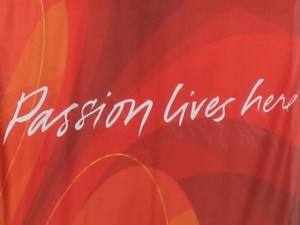 So the definition of success, according to dictionary.com, is the favorable or prosperous termination of attempts or endeavors; the accomplishment of one's goals.  Wow.  That sounds kind of contradictory to me.  Anytime the word termination is mentioned it always sounds so definite to me.  That it is the end.  Curtains, as they say.  It does say favorable or prosperous which gives me hope.  It means that you have finally reached your goal, whatever that may be.  But for me, it never seems to be a possibility.  I am always striving to find that pot of gold at the end of the rainbow.

When I was younger and looking to the future of what success in my field would look like it wasn't what it has turned out to be.  Don't get me wrong.  I have been very fortunate and have seen and experienced things that a kid from Cincinnati, Ohio could only have dreamed of happening.  But once I reached a certain "goal" it never seemed to be what I thought it would be.  It seemed the road to get there was a lot more exciting than when it actually happened.  Or in my case, I seem to always wonder if I had ever achieved the initial goal in the first place.  Things happened that were totally unexpected which was part of the excitement.  And then it wasn't.  Failures lingered with me and often times made me feel like giving up.
I traveled at a break neck speed to try and prove that not only was I successful in my mind but in the mind of others.  It was so important for me to look successful in the eyes of my peers, whatever that picture was, and in the process, started to lose the joy of why I decided to choose this path in the first place.
I still go about my work with the same  focus as before as my innate nature is to have everything in order.  Perfect and pristine.  The mere thought of me being mortal and actually making a mistake keeps me reeling for weeks.
But something is starting to shift as I've gotten older.  I have embraced a real tunnel vision for my work.  I'm having a hard time dealing with all of the business outside of my immediate, creative process.   I know it's important and has to be dealt with but I'm finding that my real success is when I stay on the peripheral of the chaos and know that what is happening on the outside is going to happen whether I want it to or not.  The real challenge is for me is to not engage in the panic and remain still in knowing that the reason why I am there is the work.
I know I will get caught up in the drama from time to time and quite frankly I get angry at myself for being swept up in it.  But to succeed in any goal, I think, is to know the different between termination of one's insecurities and the discovery of one's soul.  For me, that's the real definition of success.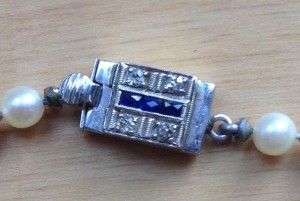 I know sooner or later I'd have to write about how yoga has played such an important part of my life.  I have been practicing on and off for over 40 years.  I was 16 when I was a young apprentice at the Cincinnati Playhouse in the Park in the summer acting program.  A free spirited peculiar man named Jewel Walker was teaching something called yoga incorporated with the Alexander Technique.  Now this was Cincinnati, Ohio in 1971 and any practice like that was looked upon as an idea short of witchcraft.  There was no lululemon, no fancy studios or designer mats.  Most of the time we were in pajama pants and a t-shirt.  Jewel had long scraggly hair and always wore free flowing pants with a tank top.  He spoke very softly, focused and was very, very relaxed.  I just thought he enjoyed some nice weed as it was still heavy in the hippie days and everyone in the "theater" was looked upon as being out there.
Somehow his inner strength made a huge impression on me and I wanted to have that kind of presence.  I was trying to find my way as an artist as I knew even then I was destined to be involved in the arts for the rest of my life.  I wasn't sure how all of that was going to work out but I knew I felt at home when I was in Jewel's class.
As the years wore on I dappled in other forms of dance, aerobics and movement but I always kept coming back to yoga.  It seemed to be a place where I could relax, breathe and strengthen my mind and body.  There are many forms of yoga but I always seemed to be the most at home with Hatha.  The meaning of yoga is union which is a perfect way of describing what it is like when the tension in your body is released by the relaxation of your mind.  They say we hold our emotions in our hips and there have been many times when I have started to cry, not from sadness, but from sheer relief that the tension I have held onto has finally been released.
I have had strange thoughts while in the most bizarre yoga position and I think it has been my mind's way of saying to let go.  Listen to my body and respect what it is trying to tell me.  I will have worked many long hours on my feet and not notice the wear and tear I am doing to my body.  Then I will do an hour of yoga and be reminded the gift my body gives me everyday.  I must take the time to give thanks to this miraculous gift of life I take for granted.
I am a cancer survivor and if nothing else, being a survivor has taught me to listen not only to my mind but what my body is telling me.  To be aware that good health is vital and can be lost in an instant.  That the gift of  breath which is the basis of yoga is the basis of life.  I don't know if Jewel was his real name but I know what he taught me at an early age has set me up for life to have something to go to when I need that special support.  And that makes him a gem to me.